Commercial Painting Contractors Boxborough, MA
Outstanding Painting Solutions for Commercial Buildings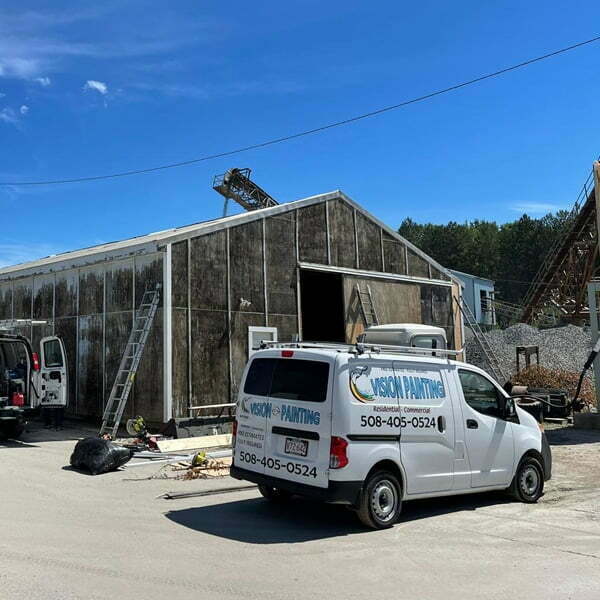 Providing industry-standard commercial painting service
We at Vision Painting of Boxborough MA offer commercial painting services to achieve the desired look and style for your business building. With years of experience, our professional team members can ensure industry-standard painting service. For Boxborough businesses, we offer commercial painting services tailored to their needs. It does not matter how big or small the painting project is; our talented team can easily handle anything.
You will be able to achieve the best appearance for your commercial building when you hire our professional commercial painters. It will also help you grow your business by attracting more clients. Besides, our customized services will maximize the business property's life.
Suppose you have any questions regarding our services. Get a free commercial painting estimate now.
Offering affordable commercial painting services in Boxborough
The members of our professional team understand the needs of commercial businesses. We provide personalized commercial painting packages to meet your requirements. Whether you need painting for a single office room or want to renovate a full office in Boxborough, we can help you with both. We build long-term customer relations through high-quality commercial painting services. From the site inspection to planning the whole project plan, our commercial painting contractor can help you in every little aspect.
 We are well equipped and have extensive knowledge about handling commercial construction and properties of Boxborough. Our commercial painting services include:
Offices painting
Painting retail stores
High and low-rise buildings
Banks, churches & schools
Medical clinic painting
Interior & exterior commercial painting
Warehouse painting
Parking garage
Restaurant painting and more!
At Vision Painting, we know the quality of our service and the performance of our coatings are crucial to our reputation. This is why our team members put their best effort into every project. So if you are looking for commercial painting companies near me in Boxborough, you should rely on our services.
Exterior commercial painting
Top quality exterior painting of commercial properties requires an understanding of substrate requirements, plus years of experience with local environmental conditions, coupled with skillful surface preparation and proper coating selections. Your local family and operated Vision Painting business has highly experienced exterior painting professionals that reliably deliver top quality results – all while minimizing business disruption. When people arrive at your business the exterior is the first impression, make it a great one. Vision Painting can give your building a look that will have the impact you want.
Interior commercial painting
Your business is your livelihood, so it is important that looks ok it's best. When potential clients, customers, or even employees enter your business one of the first things they notice is its appearance of it. A professional interior paint job can increase your brand awareness by using company colors. Employees and customers will know that they are in the presence of a strong company with a strong culture. With Vision Painting, you can be confident that not only will you get a beautiful professional interior paint job but that it will be convenient and timely as not to disturb your business operations longer than necessary.
Why do you need professional commercial painting contractor?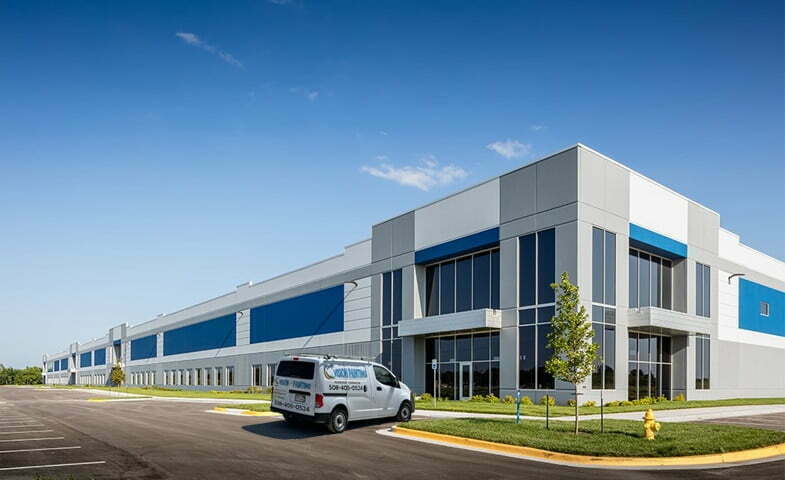 Commercial painting companies specialize in handling and painting commercial business properties. You don't want your commercial building to give the wrong first impression, especially regarding its appearance. Because when the first impression determines whether they will do business with you or not. To grow your business in Boxborough, you must ensure a stylish interior and exterior look for your commercial building. This is why you should look for the best commercial painters near me. Because a commercial painting service can help you to get a top-notch exterior and interior look for your business. They are responsible for ensuring that you get quality work that will last for the long haul. Commercial painting services in Boxborough are:
Well-equipped to handle any commercial projects
Able to meet your expectation
Provide you with an accurate estimation
Plan project according to your business
Save your time and money
Professionally licensed and have expertise
Maintain full safety protocols
Ensure the paint is safe for workers
Painting your commercial property could be one of the most cost-efficient ways to maintain your building, but only if you are certain that the job is being done correctly. Our experts can handle complete commercial building painting projects. We are also available to provide you with the best suggestion. Contact us today if you would like a free consultation from our experts. We will provide a clear and timely estimate and get the job done quickly. See our full range of painting services we provide: Interior painting, exterior painting, garage floor epoxy, power washing, etc.
What are the costs associated with commercial painting
We at Vision painting provide the most comprehensive and convenient commercial painting services. There is no fixed price to offer the clients. Depending on your needs, our commercial painting contractors will customize a pricing package for you. Besides, commercial exterior painting prices also differ from commercial interior painting. Don't worry; we have kept everything simple for the people of Boxborough. All you need to contact and get a quote. We will send an expert team member to your location to inspect the sight. Upon visiting your Boxborough office and understanding your needs, we will estimate the accurate cost. If everything goes according to plan, we will begin our work on the scheduled date.
How do we prepare your commercial property for painting?
Our expert professional knows that each client has a different project vision. We strive to listen to the clients. Before starting our project, you can talk to our experts if you have any special needs or requirements.
We will tailor our preparation before painting to ensure that it will last a long time. The following are some of the different types of preparation we usually perform:

Washing (clean, dry your place)
Scraping
Sanding(If necessary)
Caulking and sealing
Rusting
Our experts understand the needs of commercial businesses in Boxborough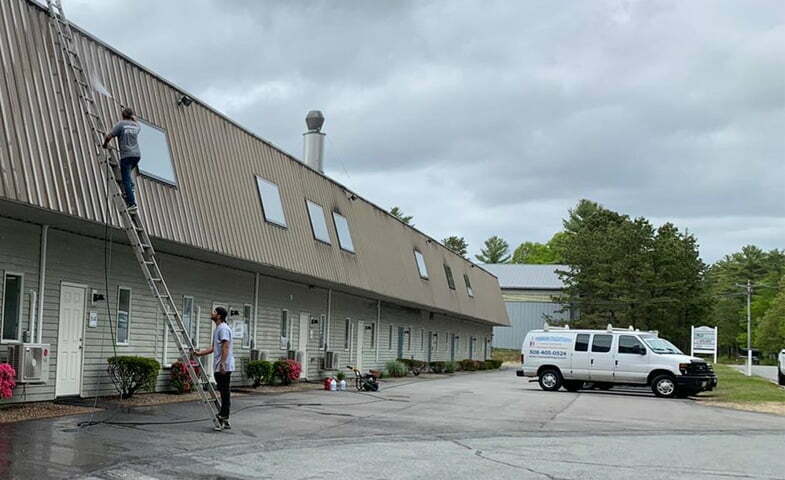 When it comes to commercial painting, the requirements differ from what other types of painting required. Both exterior and interior painting for commercial buildings require a unique working style. Our Boxborough painting experts understand that painting is an easy way to convey your company's image to your customers. Furthermore, it is important that the employees feel comfortable and have a great look since they will spend a lot of time in the commercial space. We kept these things in mind while planning the project for you. In addition, we can provide you with the look you want from the painting work by selecting the right design and color. For any consultation and support, you can count on us.
Are you searching for commercial painters near me? Then look no further than we at Vision painting, providing convenient commercial painting services around Boxborough. Our members specialize in industrial and commercial painting services. We have the right people to fulfill our promises within budget and on time. Vision painting ensures the most transparent commercial painting services to our Boxborough clients. Our expert member will provide an accurate estimation before starting the project. It is our policy to never impose hidden fees upon our company's completion of the service. We use the most advanced techniques and equipment to provide high-quality painting services. Our company:
Provide dedicated commercial painting contractors
Offer you personalized packages
We can handle any commercial projects
Capacity to meet deadlines and budgets
Well equipped and maintain all safety protocols
Offer you a free quote and accurate estimation
We know that painting a commercial is different and unique compared to other painting works. This is why we provide dedicated professional commercial painters to handle the projects. You can rest assured that we exceed your expectations when you work with us. Feel free to call us for any information.
Ready to speak with an expert?
Common questions about commercial painting Boxborough- FAQs
Vision Painting is here for you and your property as you navigate the ever-changing marketplace. Whether painting inside or out, our network of highly skilled commercial painters is here to provide top-notch results and a worry-free experience that's unmatched by other painting companies. From the initial call, we will accommodate the needs of your busy business while minimizing disruption to your business to help you give it the refresh it needs.
Are you licensed and insured?
Yes, all our painters are licensed and insured. We only hire expert team members who have years of experience in the field of commercial painting.
What kind of paints do you use?
In terms of brand selection, we do not have an exact choice. Our painting professionals always use high-quality paints and stain products. We don't compromise with quality. If you have any requirements or choices, you can talk to us. Before performing a task, our team members will discuss every aspect with you.
How do you estimate the cost?
Vision Painting offers the most affordable commercial painting prices to clients. This is why we don't have any exact price estimation. Depending on your requirements and the paint space, we estimate the budget. The cost of exterior painting varies from that of interior painting.
Is commercial painting more expensive than residential painting?
There is no exact answer to the question. The price mainly depends on the project size, your design, and requirements. Vision paintings offer the most personalized painting packages for clients. Besides, if you have a tight budget, you can also talk to our team members to fit the project within your budget.
How long will it take to complete a project?
The painting space determines how long a project will take to complete. Our contractors will inform you of the estimated time before starting the project. Having additional human resources on hand is helpful when deadlines are tight. Besides, a few factors influence the projected weather and wall conditions (exterior or interior).
Find a professional commercial painter near you
Our network of industry-leading experts and local teams in Boxborough, understand the needs of their areas to deliver highly-tailored services to each and every client. Our three states coverage makes us the perfect solution for multi-city companies that need reliable and responsible commercial painting services.
Our local painter crews understand the commercial environment near you better than anyone. They're available at flexible working hours and weekends to guarantee minimal disruption to your business, employees, and customers.
Just wanted to say thanks. Our house looks great after being painted. This took a lot of stress off our shoulders as we just don't have the time to paint ourselves. Plus our painting job wouldn't look as good as the work you did!!
We can't thank you enough for the amazing job you did coordinating the painting job for our house. It looks great and we are so happy with the work your painters did. They worked so hard and were extremely kind, polite, and professional.
Company behaved professionally from their initial response to my inquiry, providing a reasonable quote and including references and proof of insurance. All members with whom I interacted were courteous and gave helpful answers to my questions.