Painting Contractors Chatham Port, MA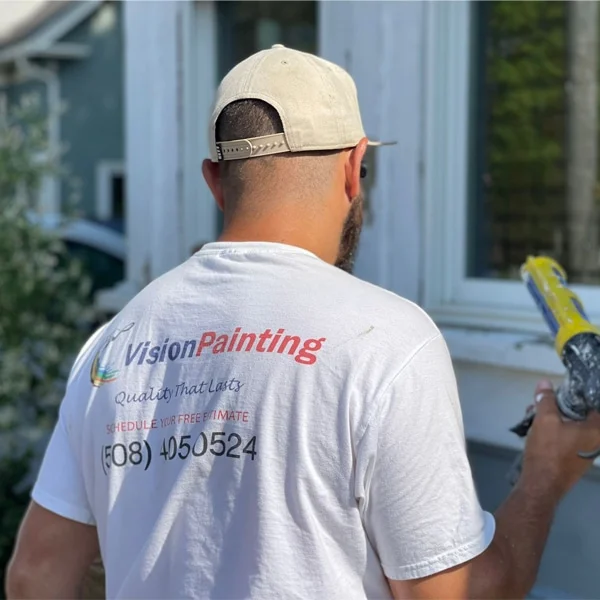 Chatham Port Longstanding Award Excellence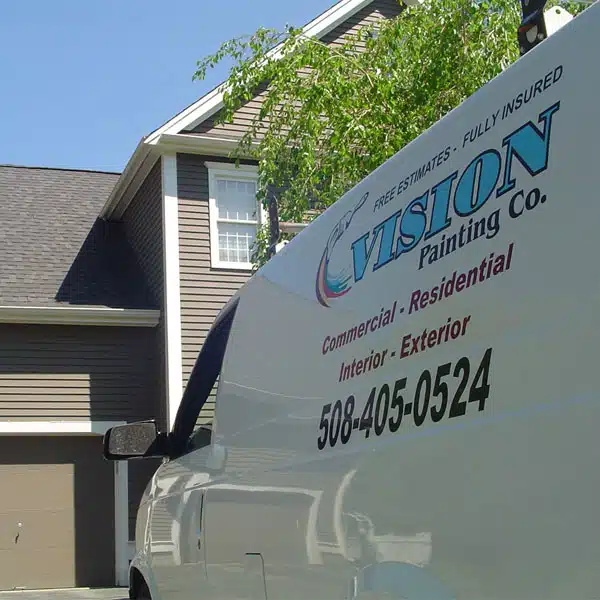 Award Winning Chatham Port Painting Contractors
Whether you have commercial or residential painting needs in Chatham Port MA, Vision Painting Contractors can help. We provide a full range of interior & exterior painting services, deck staining, pressure washing, and rotten wood repair. We have over 17 years of experience in the professional painting industry, so our business clients in Chatham Port can rest assured that we understand your painting project needs.
Painting your Chatham Port home is one of the best ways to add value to your home. This is true even if you are putting on the same color as before. Vision Painting Inc. has satisfied hundreds of Chatham Port homeowners with our professional education and our selective skillful staff. We take pride with every client to present them with all information about our company and our painting skills to beautify your next home. We will gladly provide great references if you are considering us for your next painting project.
Looking for the best painting contractors near Chatham Port MA?
Well, this is the right page for all your home painting requirements. Choosing the right painting contractor for your house is as important as other factors like location, connectivity, building materials, etc. For selecting the right paint, then you need to understand color psychology. For example, Dark colors make your room look smaller than the lighter colors, and you have to select good quality paint that lasts longer!
Therefore, it is crucial that you select the right painting contractor because a professional painting contractor can help with the entire process and give your house/office the look that it truly deserves. If you have such a requirement, then your search is complete, you can refer to this page as a comprehensive guide to choosing the right painting contractor. Being professionals, we have curated all the questions that people have been asking regarding painting services in Chatham Port MA.
How much does house painting in Chatham Port Cost?
Well, it depends on the living area of your house and the quality, finish, type of paint that you want to apply. Considering a number, it can cost anywhere between $5000 – $9000 for a small size home (depending on the area, and quality of paint).
How much does it cost to paint a house per square foot?
Well, you can take an average estimate of $3 – $8 per square foot depending on the area quality of paint being used during the process.
How much is the house painting exterior in Chatham Port?
Painting a house from the exterior is a little different than the interior because there are a lot of other things involved such as the protective layer. For an average figure, you can take an idea of $4.50 – $9 per square foot, or something around $6000 – $10000, depending on the area, home size, and quality of paints.
Choosing the right interior painters near me Chatham Port MA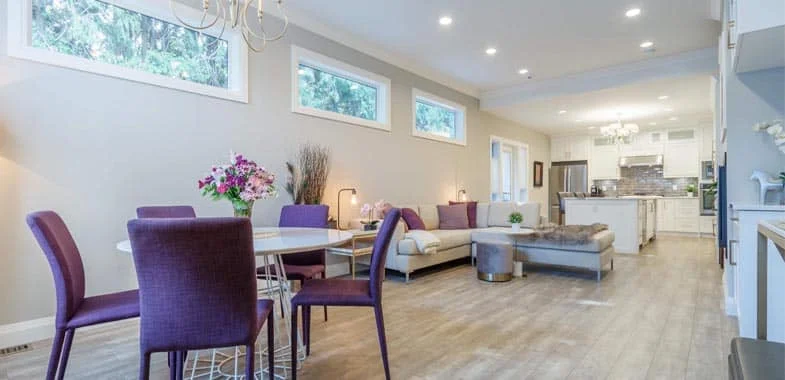 The right painted interiors can completely transform the entire look and feel of your house. Being professional painting contractors based out of Chatham Port MA. We always look forward to serving you with the best of our abilities.
Here are some of the things that you need to keep in mind:
Decide your preferred look: This is the initial step, just sit down and think about how you want your house to look. Is it going to be playfully filled with vibrant colors that reflect positivity and energy, or is it going to be a subtle look that gives you a calming and soothing vibe? Just sit down with your family members and decide the look. Once done, then you can consult with a professional painting contractor in Chatham Port to turn your vision into reality.
Choose the right colors: Choosing the right color may sound like an easy job, but there's more to it. Keep in mind that you have to choose the color that complements your lifestyle and living space. As explained earlier, colors play a major role in influencing your mood and personality.
Choose the right paint finish: These days there are different paint finishes available such as latex finish, eggshell finish, semi-gloss finish, satin finish, and high-gloss finish. Each and every finish creates a different look and feel to your walls. Choosing the right finish depends on the color theme that you want to paint. For example, bright colors like orange and pink might look oversaturated with a high gloss finish, whereas they might look better with a latex finish. So, choose the finish that goes well with the color theme.
Each room has a different story: This one is critical and many people do not pay attention here. You need to consider and paint every room differently. For example, if you have small kids then stain resistant paint is a good option. You do not want your little artist to stop being creative right? A stain resistant paint allows you to clean all the stain easily with a smile wipe of microfiber cloth. In such cases, a professional painting contractor can make the job easier by recommending the right coat for each and every room.
How can I choose the right exterior painters in Chatham Port?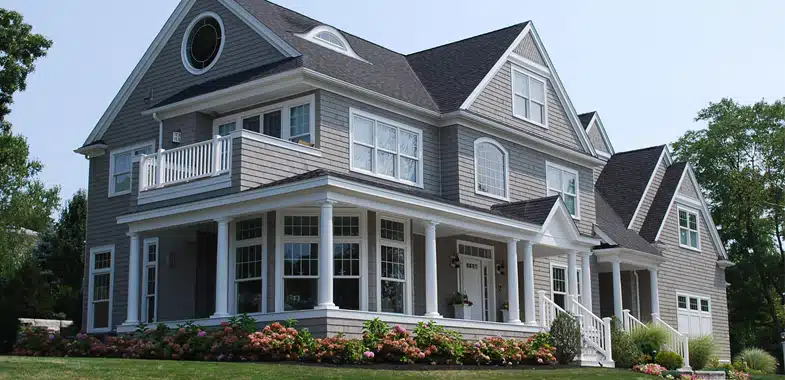 Exterior painting is a lot different than interior painting, and you have to make sure that you select the right paint for the exterior of your house.
Here are some tips for selecting the right exterior paint for your house in Chatham Port:
Keep your house's architectural design in mind: whether you are building a new house or you just want to renovate the old one. You should select the color that goes with the architectural design of your house. For example, if your house follows a modern architectural design, then color combinations like ocher & magenta, Blue Gray might look good. Where if your house follows a traditional vintage design, then fresh mint and Rich Navy might suit better.
Exterior protective layer: This refers to the exterior coating of paint that is applied in order to protect the paint from rain, mold, moisture, etc. For example, Chatham Port MA experiences extremely cold temperatures as low as 30 degrees Fahrenheit. Therefore, as painting contractors, we always recommend all our clients put an exterior protective layer that protects the exterior of the house against all the moisture caused due to snow, especially when it melts.
Consider your neighborhood: This one is specific to all the states, where there are limited options for selecting the exterior paint of your house. This is specific to the famous "single home" localities, where almost every house has a similar color scheme. But, keep in mind that you can still play around with the texture of the house. Here, you can choose the right one as per your own preference and design.
How to choose the right colors for my commercial property?
As professional painting contractors, we can surely say that painting commercial buildings is different from painting residential buildings. In order to select the right color scheme for your commercial property. You need to consider the nature of your business. Different businesses reflect different vibes for its customers. To make this clear, let's take an example:
A clothing store can experiment with colors based on the type of clothes that they sell, such as a casual clothing store can experiment with different vibrant colors like red, blue, orange, etc. Whereas, other businesses such as real estate agents or a law firm should have a subtle color scheme so that it looks soothing to the eyes of the customer that walks in.
Vision Painting of Chatham Port – Why our customers call us the best!
As professional painting contractors, we get a lot of inquiries from our potential customers. We are always happy to help and we want to serve all our customers to the best of our ability.
Till now we have served 800+ happy customers in Massachusetts area, that loved our services and they still recommend us. But, we know that may sound like a normal pitch from a company promoting their services, right? Keep reading. We have our testimonials!
Ready to speak with an expert?
Why you should choose us over other painting contractors
Professional at job: We assign a professional crew of 3 – 4 professional painters to every job. We believe that every project is unique and we send our highly skilled and experienced professional to the project. Whether it is
wallpaper removal
,
exterior painting
,
interior painting
,
commercial painting
,
kitchen cabinet painting
,
deck building
, our professionals are always ready to use their
skills and experience
to deliver the best.
We promise to provide you with the best in customer care and service throughout your time with us. We are committed to professionalism, outstanding communication, and dedication to your project. We hope you choose Vision Painting to complete your painting needs.
Less Mess, Less Stress
We believe that we are obliged to keep your house and property clean during the whole process. This is the reason why during each and every project, we send a painting van to the site that comes with the house paint, ladder, trash and all the items required during the job.
Quick Turnaround time
We are locally owned and operated painting contractors in Chatham Port MA. Once you submit your order, a skilled team of professionals is ready to deliver and complete the work within two weeks. We value your time and make sure that you do not spend any extra time calling, or checking the status of work. Our crew manages everything on their own and keeps you updated about the whole process.
2-years guarantee Contract
As painting contractors in Chatham Port, we believe in delivering the best service possible and that's why we are confident enough to give a 2-year guarantee contract to all our customers. This is something that all our customers praise us for! We understand the sentiment that a person goes through while purchasing and designing a residential/commercial property, and this gives us the motivation to keep providing the best services possible. Being a painting contractor based out of Chatham Port MA, we received inquiries on a daily basis and we love to attend them all. So, in case you have any questions regarding interior/exterior, residential/commercial painting, then contact us today and get your free estimate.
The leading Chatham Port Painting Contractors
If you are looking to paint your house but have been unable to find high quality, competitively priced, and professional services, look no further. We've been painting houses in and around Chatham Port, MA for over 17 years. We have hundreds of satisfied customers and look forward to providing you the service that you deserve.
Home painting is an investment, and you want to experience it on your side. We utilize top-of-the-line materials from our talented painters to our state-of-the-art equipment for the most durable, professional paint job available. Our creativity and expertise make all the difference. No matter what kind of property you are interested in getting painted, we can provide quality workmanship with an emphasis on your satisfaction. 
Just wanted to say thanks. Our house looks great after being painted. This took a lot of stress off our shoulders as we just don't have the time to paint ourselves. Plus our painting job wouldn't look as good as the work you did!!
We can't thank you enough for the amazing job you did coordinating the painting job for our house. It looks great and we are so happy with the work your painters did. They worked so hard and were extremely kind, polite, and professional.
Company behaved professionally from their initial response to my inquiry, providing a reasonable quote and including references and proof of insurance. All members with whom I interacted were courteous and gave helpful answers to my questions.