Add value to your property!
Pressure Washing Services Attleboro, MA
An expert pressure washing services you can trust

Offering convenient pressure washing services
Vision Painting provides a professional pressure washing services with highly skilled technicians in Attleboro MA. Our team members have years of experience providing power washing services. Ensure that your residential and commercial properties are clean and free of dirt, sediment, mold, and other contaminants with us.
Our experts use modern and advanced techniques to provide pressure washing services for the people of Attleboro. Whether you require soft washing or power washing, we can help. Our washing services cover everything, including roofs, driveways, patios, and walls.
At Vision Painting exterior washing the number one priority is to bring the most value to our customers and to provide the best service and satisfaction. You can rely on our services if you are searching for quality pressure washing me in Attleboro. Call now to get a free quote.
Expert and professional Power washing service Attleboro
Residential pressure washing
The most suitable way to improve your home's curb appeal is to use professional pressure washing services. We will help you restore your home's color, spark, and vibrancy by removing dirt, mold, and algae. Maintain your Attleboro house, concrete, bricks and other surfaces using our advanced pressure washing series. Besides, our soft washing services restore roofs, siding, and decks that might suffer damage from higher pressure washing.
Commercial Pressure washing
We are committed to providing you with a quality pressure washing service to ensure that your business leaves a good impression on your customers. Unmaintained commercial space may fail to attract potential customers. Our comprehensive commercial pressure washing services can help you to stay ahead of your competitors. Besides, our Attleboro pressure washing process also removes harmful contaminants that can damage your business.
Why do you need to hire professional pressure washing services?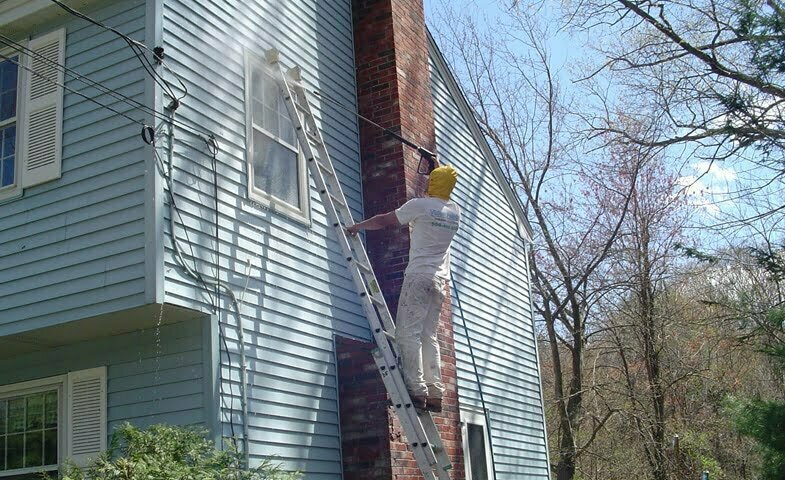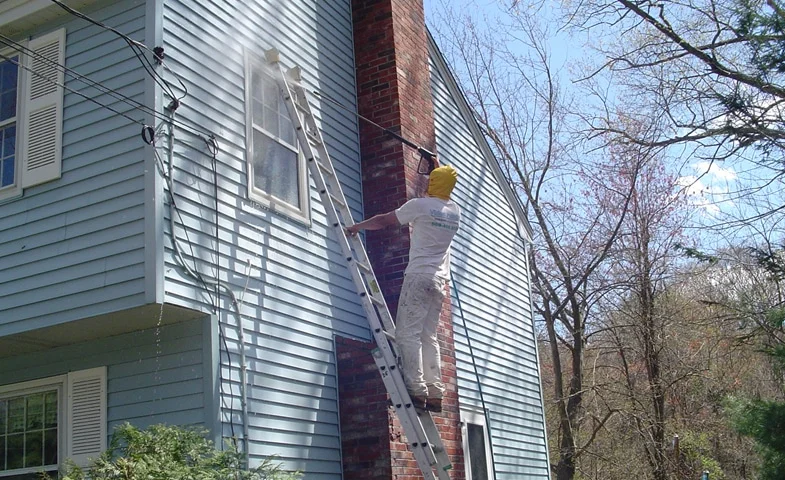 A pressure washing service can make your Attleboro property look like new again. The majority of people believe they can perform cleaning work themselves. But the important thing to understand is that pressure washing is not an easy task. If you want to maximize the benefits of pressure washing, you must hire professionals. It would help if you searched for house washing near me.
Our expert pressure washing team members have extensive knowledge and experience cleaning your Attleboro property correctly. Hiring professional pressure washing services will help you to:
Save your money
Use the right equipment and technique
Protect your property from damage
Offer faster and quality service
Help you in emergency cleanups
Enjoy the most quality pressure washing services in Attleboro with Vision Painting's dedicated cleaning team. Hiring a professional washing company has more advantages than doing it yourself, so think twice before doing it yourself. You can call us anytime if you have any questions regarding our pressure washing and other services like Gutter cleaning, Deck staining, Exterior painting, Interior painting, Rotted trims repair, and much more!
How can power washing services benefit you?
Customized pressure washing removes ugly marks, stains, and streaks. Various factors can damage your roof, walls, windows, and sidewalks, including pollution, birds, mildew, graffiti, gum, grease, and dirt. Cleaning your building safely using different pressures and water temperatures can benefit you in several ways. Confiding our pressure washing services in Attleboro can achieve much more than removing dirt and grime.
 
Increase the curb appeal of your property
Keep dust and allergies at bay
Save your time
Create a healthier Environment
Increase Curb Appeal
Enhance Property Value
We use advanced equipment to offer top-quality pressure washing services
You can count on us to handle all your cleaning needs with professionalism. During cleaning, our expert team members use the right temperature and pressure. Many types of pressure washing tools are available to our pressure washing team. Our pressure washing tools include ow-pressure soft wash nozzles, surface cleaners, extension wands, turbo nozzles, and extension hoses.
We strive to listen to our beloved clients. You can talk to our experts if you have any special requirements or needs. With our safe and effective power washing techniques, Vision Painting offers the best possible results for your property.
Customized pressure washing services in Attleboro MA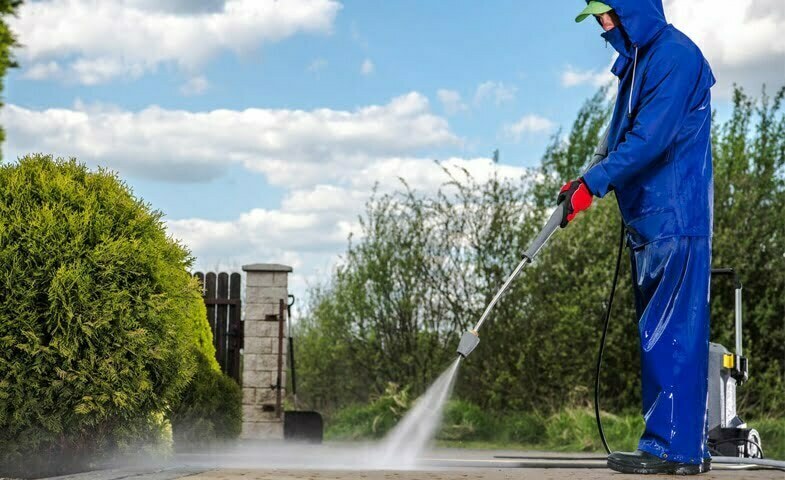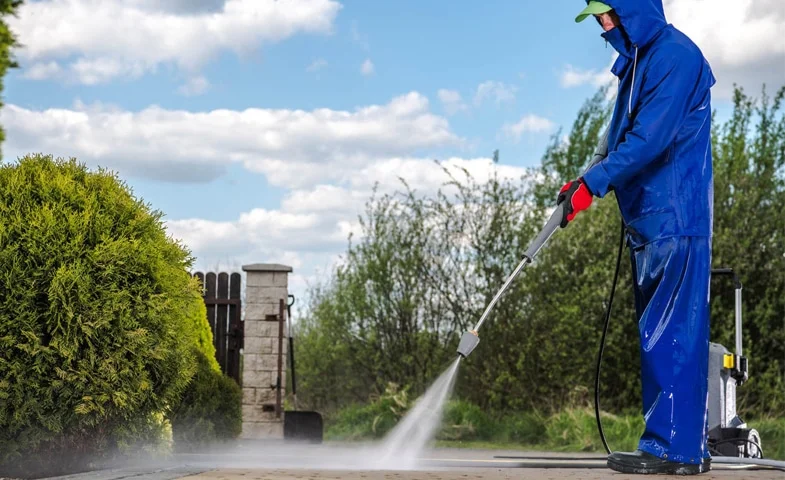 Vision Painting offers personalized pressure washing services in Attleboro. That means you can hire us depending on your requirements and needs. Over the year, Vision Painting has gained the trust and built authority among the people of Attleboro. We strive to listen to our clients. We can provide tailored packages if you require residential or commercial pressure washing services.
Don't tarnish the look of your property with dirt and grime. Our experts are ready to offer you the most affordable pressure washing services for the people of Attleboro. We are always ready to offer you the best cleaning services.
Choose the right cleaning services for your property
Are you looking for pressure washing services near me? Then you can rely on Vision Painting to provide the most quality power washing services at affordable prices. With years of experience in the house washing industry, our technicians are the best in the business. Our certified technicians are knowledgeable and experienced and pay attention to details to ensure a successful job. We don't ask for any hidden fee after completing the work. You can count on us for commercial and residential pressure washing needs. Our power washing process ensures a safe and effective result.
Professional technicians
Use modern and advanced power washing equipment
Offer a complete secure washing process
Provide a dedicated team
Keep your property safe and secure from any damage
As one of the best pressure washer Attleboro services, we guarantee 100% customer satisfaction. Our services are available for both commercial and residential customers. Please request a quote or find out more about how we can help!
Ready to speak with an expert?
Common questions about power washing Attleboro – FAQs
Have a safe of mind when working with us. Whenever we used any kind of chemicals or non-chemical pressure or soft wash to remove rust or mold, we always protect your home and plants with our safety procedures.
What is pressure washing?
Pressure washing is a process where high-pressure water jets are used to remove grime, dust, mold, or dust. The purpose of pressure washing is to clean buildings, concrete, or vehicles to keep them in good condition.
Can a high power wash damage my home?
Yes, high-pressure washing can damage your property. This is why a professional pressure wash team is necessary for your house cleaning needs. Vision Painting uses the proper detergents and pressure to clean your home effectively.
How much do you charge for pressure washing services?
There is no fixed price for our washing services. Our expert technicians will provide you with an estimation depending on your location, needs, and cleaning area. There is no need to worry whether you want to pressure wash your driveway or do concrete cleaning; vision Cleaning offers the most affordable rates in the area.
How offer should I consider pressure washing?
It is sufficient to power wash most surfaces once a year. You may need to increase the frequency of power washing depending on the materials used to create/build the surface and its current condition. A Vision Painting technician can give you a free consultation on how often you should consider a power wash house.
Why should I consider professionals for my power washing services?
Even though many people think power washing is a DIY job, you should hire professional technicians for the best results. In the case of DIY washers, the pressure may be too high, or the nozzle may be held too close to the surface. In the process, paint can chip, screens can be damaged, and siding can be ruined. You can rent power washing equipment if you want to perform the work yourself. However, hiring a professional will provide you with the best results.
Top rated soft washing services in Attleboro
Are you a home or business owner who would like to boost the curb appeal of your property? You can say goodbye to dirt, streaks, and bacteria that appear on your property exterior with a professional pressure wash from us here at Vision Painting & Pressure Cleaning.
At Vision Painting of Attleboro, we can handle all of your pressure cleaning needs. We have the equipment and expertise to tackle any commercial, residential, or fleet pressure cleaning job. Our pressure cleaning fleet is equipped with hot and cold water capabilities, water reclamation and filtration units, soft-wash systems, as well as chemical-injection systems to take care of any cleaning service while providing cost-effective, damage-free results that are satisfaction guaranteed.
Just wanted to say thanks. Our house looks great after being painted. This took a lot of stress off our shoulders as we just don't have the time to paint ourselves. Plus our painting job wouldn't look as good as the work you did!!
We can't thank you enough for the amazing job you did coordinating the painting job for our house. It looks great and we are so happy with the work your painters did. They worked so hard and were extremely kind, polite, and professional.
Company behaved professionally from their initial response to my inquiry, providing a reasonable quote and including references and proof of insurance. All members with whom I interacted were courteous and gave helpful answers to my questions.